THE SCHOOL
Santo Domingo Savio Monzón is a school founded by the company Hidro-Nitro Española and part of the Salesians congregation. Since 1952 we have offered Monzón (Huesca, Spain) and the surrounding areas a variety of integrated educational programmes to our students through the Salesiano method of teaching. Currently there are more than 650 students.
OUR MISSION
The misson of the Salesiano´s school system is the following:
Being open to all, promoting equality and being conscious of social responsibilities.
Open minded to a diverse community and its surroundings.
Ability to offer through the process of teaching/ learning, an integral education , and a quality service to the society as a whole while keeping in mind the beliefs of Don Bosco, an "honest citizen and good Christian».
OUR SCHOOL OFFERS
Secondary Education (12-18 years ESO and Bachillerato).
Vocational Training (FP) comprising:
   Lower intermediate level course in Production and Assembly.
   Intermediate level courses in

Electricity
Mechanics
Administration

Advanced level courses in

Industrial Automation and Robotics
Administration
University preparation courses (16-18 years Bachillerato) in
Humanities and Social Sciences.
Pure Science.
In the context of European construction and integration, the school works to promote cultural and personal relationships between schools and the rest of the world by participating in several European programmes such as Erasmus+. Foreign language courses are offered in both English and French.
If your organisation would like to establish any kind of collaboration with us, we would be more than happy to consider your proposal.
Furthermore, if you are a school interested in visiting us, you can contact us at the following email address: colegio.monzon@salesianos.org
Bilingualism
Authorised centre to teach bilingualism CILE 1 (Integrated Curriculum in Foreign Languages – English) by the Department of Education of Aragon.
Programme to extend foreign language learning (PALE) in English for Post-compulsory education.
Preparation centre for Cambridge official exams (PET and FCE)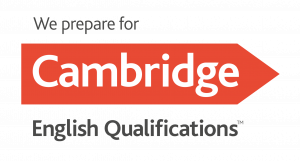 We cooperate with schools in…
Neuss (Germany)